How My Destiny Started...
A small-town farm girl from Southwestern Ontario who has always been competitive in sports, academics, or anything in between.
As the second person in all of my extended family to pursue a university-level post-secondary education,

I attended the University of Waterloo to achieve my Bachelor of Science.
In my third year, I attended an educational talk about health and wellness led by a Chiropractor, and it was then that I knew Chiropractic
was going to be part of my destiny.
I became a Chiropractic Patient,
And the results I experienced were exceptional; the back pain I suffered as a young competitive figure skater was alleviated, and my optimal performance was significantly improved.
I applied to become a Chiropractor.

And was accepted to CMCC in Toronto.

Then began my journey to become the first Doctor in all of my family lineage.

I graduated with $150,000 of debt 

and a drive and ambition to change the world. 
I believed so deeply in this health and wellness philosophy that I wanted to share it with more people.
As I set out as a new Chiropractor, I quickly realized that our healthcare system is fantastic at reacting to emergencies but is poorly designed to prevent health crises. Chiropractors are uniquely designed to help improve patients' quality of life and should be part of a holistic healthcare system.
I am a results-oriented person.  I love seeing patients with health problems make immediate changes and see effective results they have been longing for years.  As a Chiropractor, I have seen someone go from suffering for 20 years of chronic back pain to easily playing with their grandchildren as being life-changing for them. This long-term health care planning was needed for optimal patient health and wellness.
That is why I wanted to start my own business and am passionate about changing how people see the Chiropractor Profession.
I set out to change the world
Along the way to building my business, there were many obstacles – my confidence, personal health struggles, and trying to create symmetry between life and work.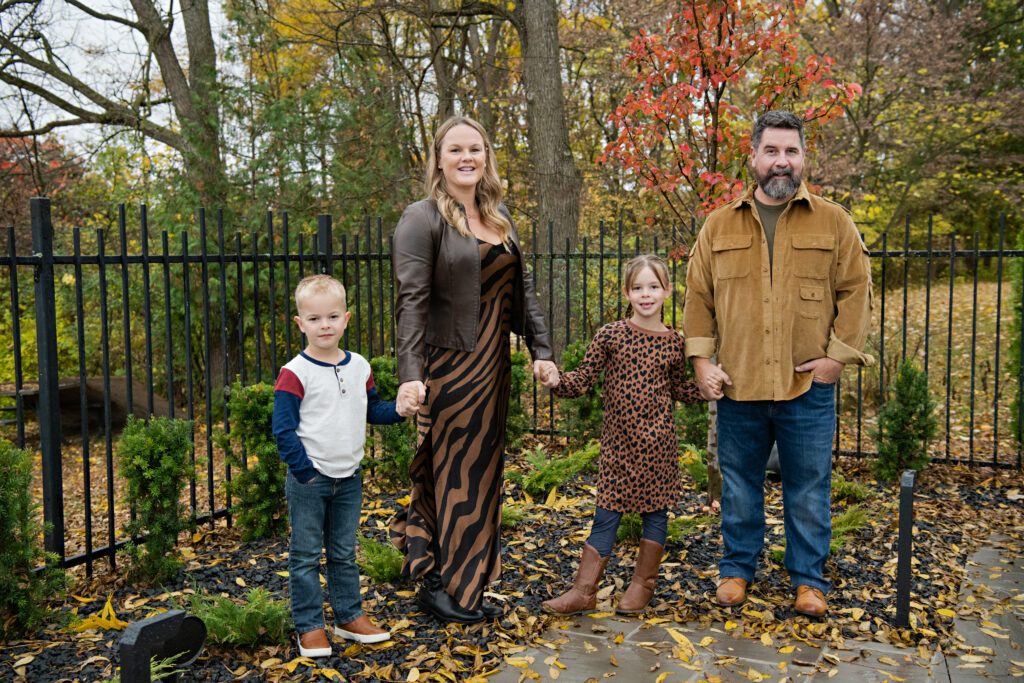 I set out to be
an example of
what is possible
Through leadership, speaking, and mentoring other chiropractors. And the work is never done.  I am continually working on my leadership, and growth development is essential to moving forward.
Today, I am blessed to have a thriving business with multiple practitioners earning revenue beyond my initial expectations.
How I run my business and interact with my patients, peers, and colleagues, I truly know that I am part of the solution to telling a new narrative about the value of Chiropractors and their importance within the healthcare system. 
Now, I am on a mission to help other Chiropractors do the same – to build their dream practice and significantly impact their families, patients, and communities. 
My mission is to ensure all allied health professionals are abundantly financially successful and understand their practice is a business.
What you believe, you can achieve
Going from $150,000 in debt to a net worth in the $5.5 million range in 12 years while getting married and having babies reflects the knowledge, grit, and determination I want to pass on to others. I want other practitioners to know they can provide quality and life-changing healthcare results while creating security for themselves and their families. Both are 100% possible. 
I believe anything is possible with the right tools, education, and mindset.  "Whatever you believe, you can achieve" – this is what I am passing down to my beautiful twins, Jackson and Alexandra.
Because I have created a life and business that fuels my love of real estate, travel, family, backyard dance parties, and so much more.
And it's 100% possible for you, too
As the CEO of a multinational company that provides assessments and tools and programing for consultants, I interact with a number of business consultants across all disciplines. Dr. Michelle is an extremely knowledgeable consultant who takes a wholistic approach to business problems, with easy to implement solutions. We have been fortunate to have her appear in our webinar series as an expert to talk about the physical impacts of burnout and perfectionism, where she spoke with grace and understanding to our multifaceted clientele.
Fun Facts About Dr. Michelle
When I'm not adjusting or mentoring clients, I'm likely: